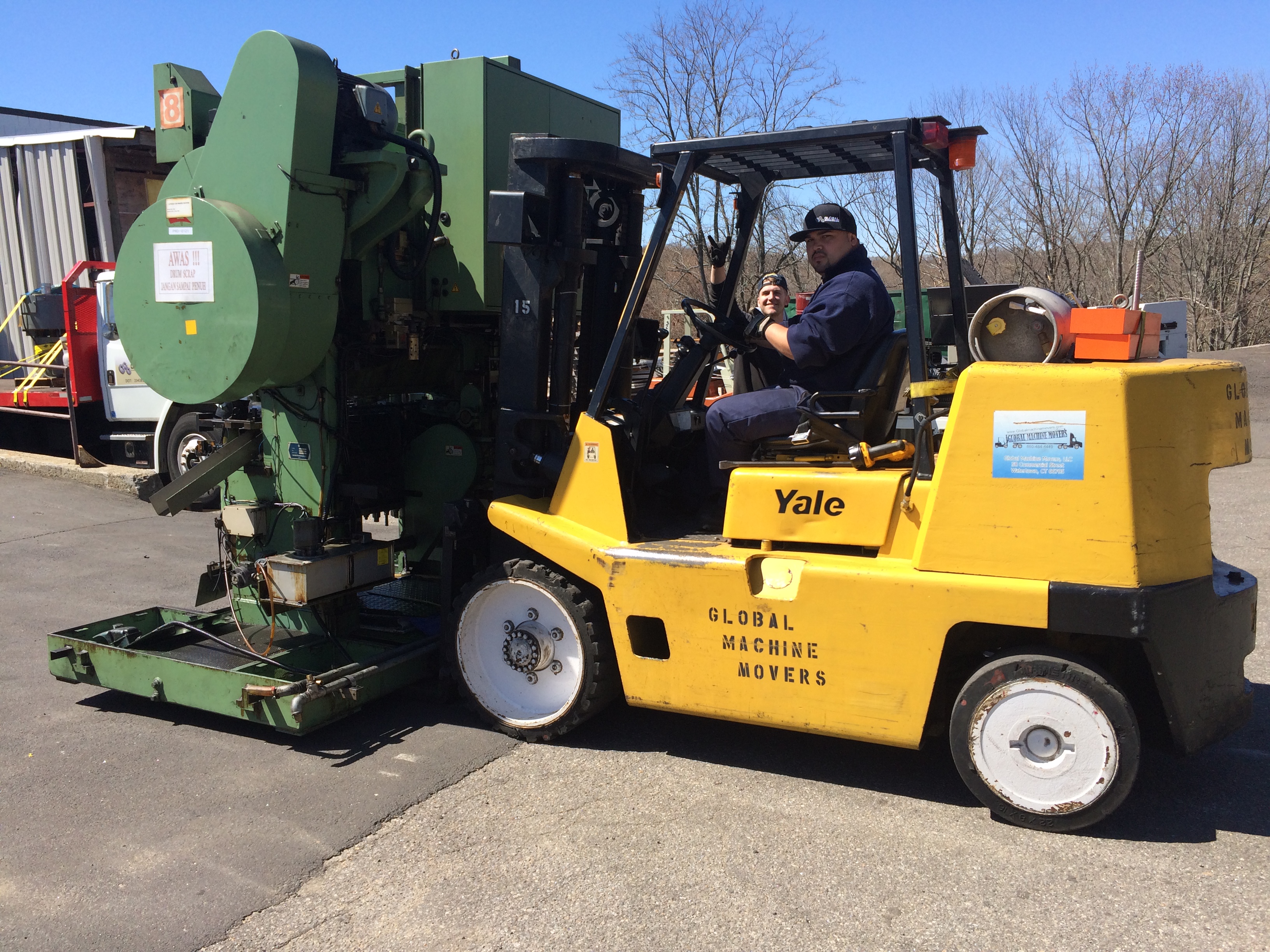 Industrial Rigging Services
As a full-service industrial rigging shop, Global Machine Movers can take total control of complex and multi-faceted projects. Our services include: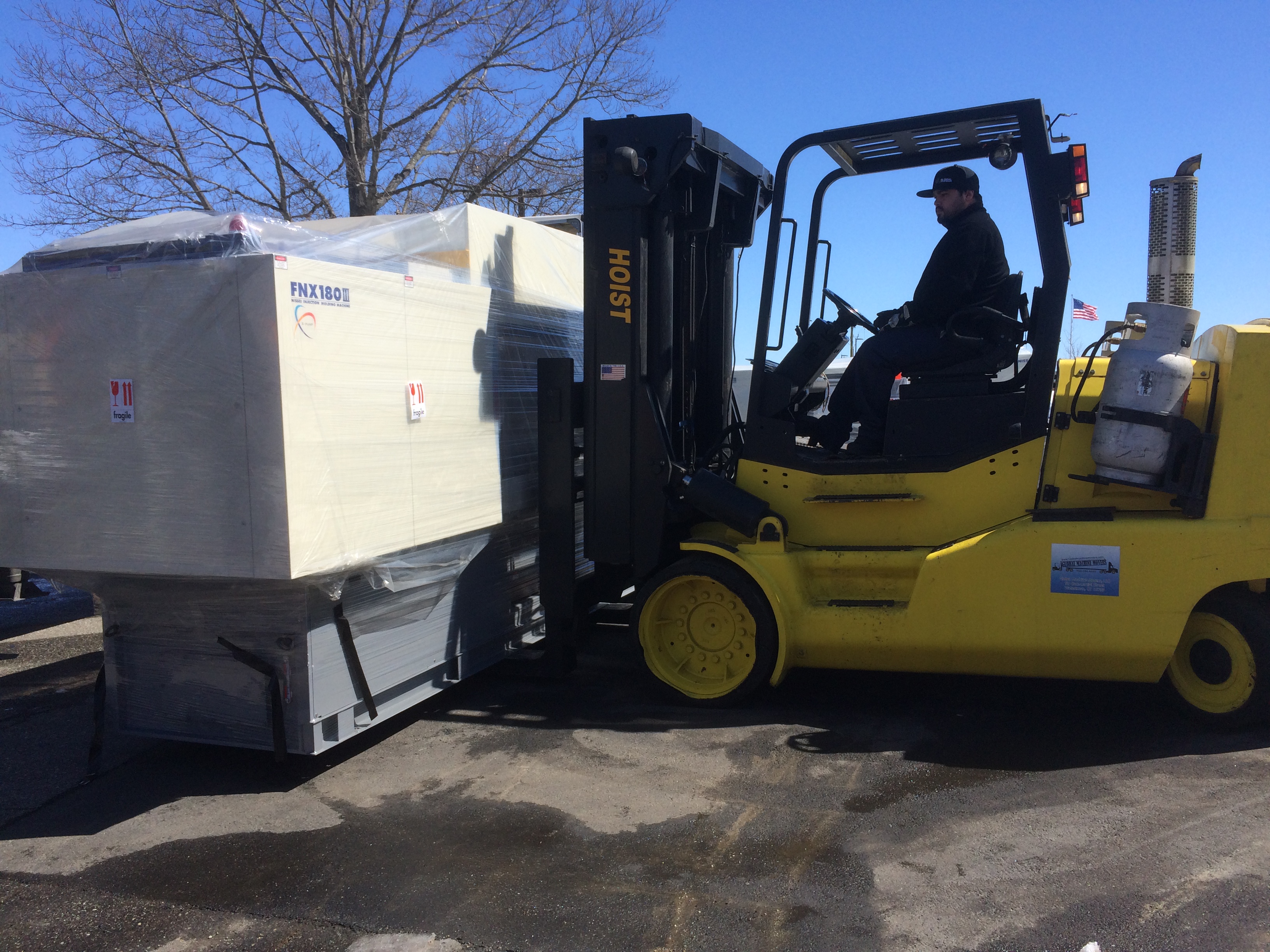 Industrial Rigging
The industrial riggings on our team at Global Machine Movers have an average of 20 years rigging experience. Industrial rigging is Global Machine Movers' premiere service. Our men are constantly loading, moving, and relocating heavy machinery. We rig industrial equipment anywhere from of and size or weight using a variety of rigging techniques and equipment.
Global Machine Movers stands out from other machinery moving companies due to our safe, cost-effective, and timely rigging services. Our quality of work is proven time after time, customer after customer.
Let us quote your industrial, commercial, or municipal rigging job!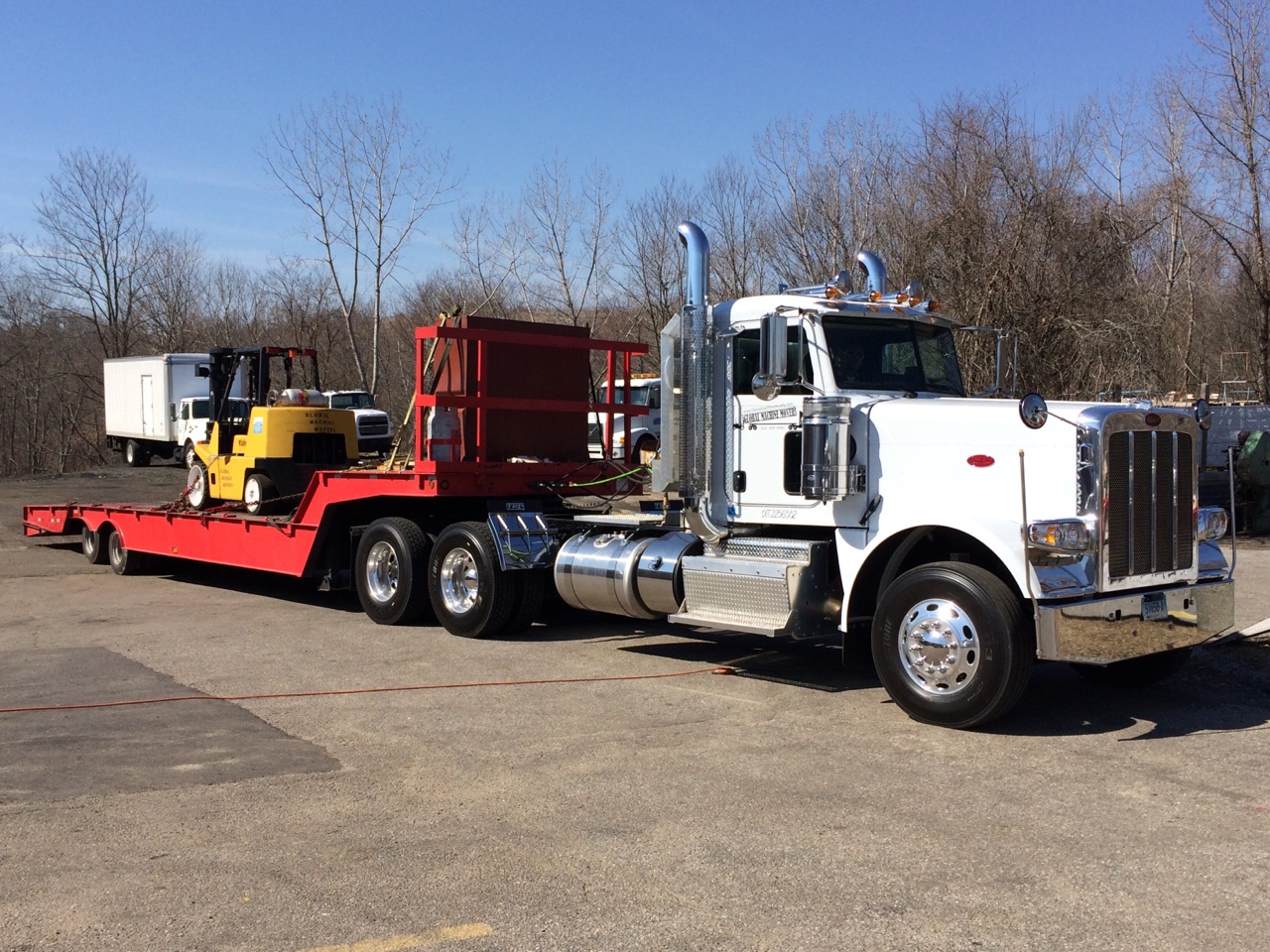 Heavy Transport
Some pieces of equipment such as transformers, turbines, generators, compressors, condensers, boilers, injection molding machines, stamping, and presses often exceed the capabilities of standard hauling. Whether too large, too oddly shaped, or too heavy for your usual haulers, our rigging team can plan and complete your job.
If necessary, Global Machine Movers can organize the rental of additional hauling equipment if your load should exceed our current limits.
Vehicle/Construction Equipment Hauling
As an industrial rigging service, Global Machine Movers can easily haul your construction equipment! Our services include, but are not limited to moving vehicles, bulldozers, excavators, back hoes, farm equipment, steam rollers, and skid steers.
GMM's combination of high quality moving equipment and our experienced team with 20 years of industrial rigging experience, makes us one of the safest companies in the business. We'll ensure your construction equipment is delivered safely.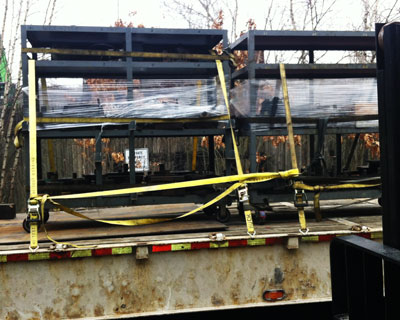 Scrapping
If you have heavy, outdated equipment at your location, our riggers can remove it for scrap. After assessing the worth of your industrial scrap, we can make a deal on the removal. Our scrapping service is often free or cash paid.
Our large machine removal service can also include facility services such as filling pits, capping ventilation, draining oils, and removing and electrical and pneumatic connections.
Scrapping is often the quickest and easiest way to get rid of your depreciated surplus.
Our most popular metal scrap materials are:
Aluminum scrap
Steel scrap
Copper scrap
Zinc scrap
Cast iron scrap
Stainless steel scrap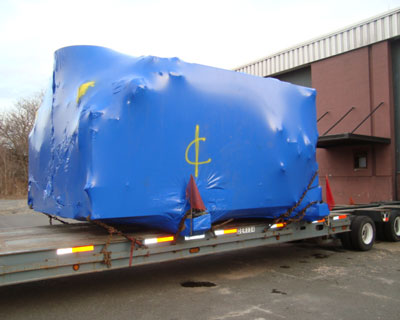 Shrink Wrapping
Everyone who has been involved with the shipping industry for long enough has a horror story or two.  Pieces of equipment or entire projects can go to waste due to poor planning and a lack of preparation. With custom packaging services, Global Machine Brokers can make sure your equipment reaches its destination perfectly intact. Our shrink wrapping services addresses the needs of multiple industries and products.
When large industrial equipment being exported, protection is needed to shield that equipment from multiple loading teams, ocean conditions, and highway travel.
Our shrink wrapping service utilizes high quality material and advanced techniques to insure the safety of your shipment.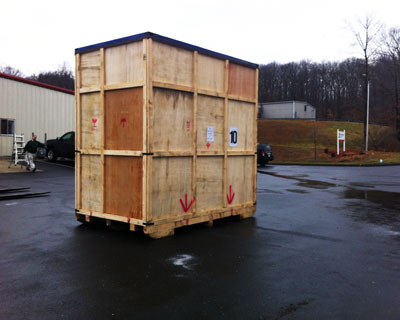 Crating
When it comes to crate shipping, Global Machine Movers has qualified carpenters, handlers, and loaders on staff to professionally prepare your equipment for shipment, whether it be domestic or international. We build custom wood shipping crates for export on location.
Our carpenter uses high quality materials for crate shipping. All of our wooden shipping crates are built with sturdy frames, new hardware, and extra padding for your peace of mind.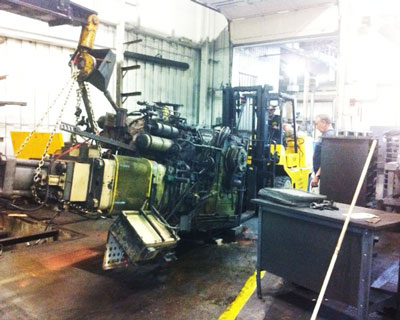 Millwrighting
The industrial rigging team at Global Machine Movers is fully versed in millwighting and machinery erecting. Our millwrighting expertise includes:
Industrial Equipment Assembly
Industrial Equipment Disassembly
Leveling and Aligning of Motors
Large Machine Repair and Customization
We have the highest quality industrial rigging equipment and repair equipment necessary to safely complete work on machinery that may be in hard to access locations or machinery of excessive scale and weight.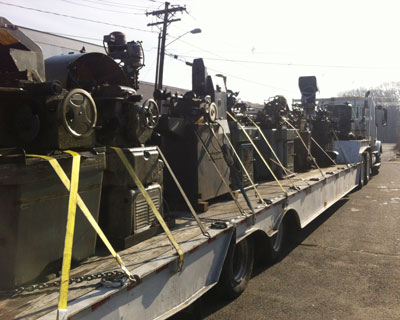 Freight Brokerage
It does not matter if your equipment is being imported or exported, being purchased or sold, or just being moved from one location to another. Whatever your logistical complexities, Global Machine Movers can provide freight brokerage solutions.
We're your go to logistic service for machine buys. We can organize trucking to anywhere within the U.S., Canada, and Mexico. Have something further in mind? See our Export service description.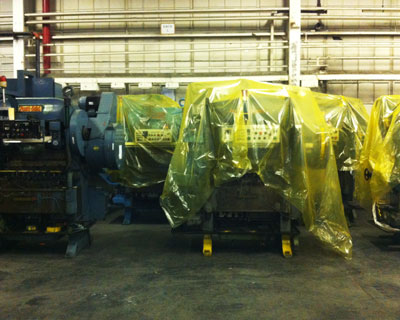 Exporting
Global Machine Movers provides industrial export with the safest and most cost-effective logistics for your equipment move. Over the years, we have acquired the skills necessary to create solutions for the most complex of international export needs. Our in-house export broker is capable of completing all the documentation required for exports.
Global Machine Movers is capable of handling many moving parts and services. Along with industrial export, we cover:
Freight consolidation
Preparations for containers, open-tops, and flat racks
Shrink wrapping
Crating, skidding, and custom packaging
Freight and export brokerage