Meet the Fleet
At GMM we use the highest quality rigging trucks and equipment to ensure your job is done quickly and safely.
"At GMM, we want our customers to feel worry free when we move their equipment. One important factor in guaranteeing this is the equipment we use. We only use high quality trucks and lifts that can handle any job. "
Joe Wihbey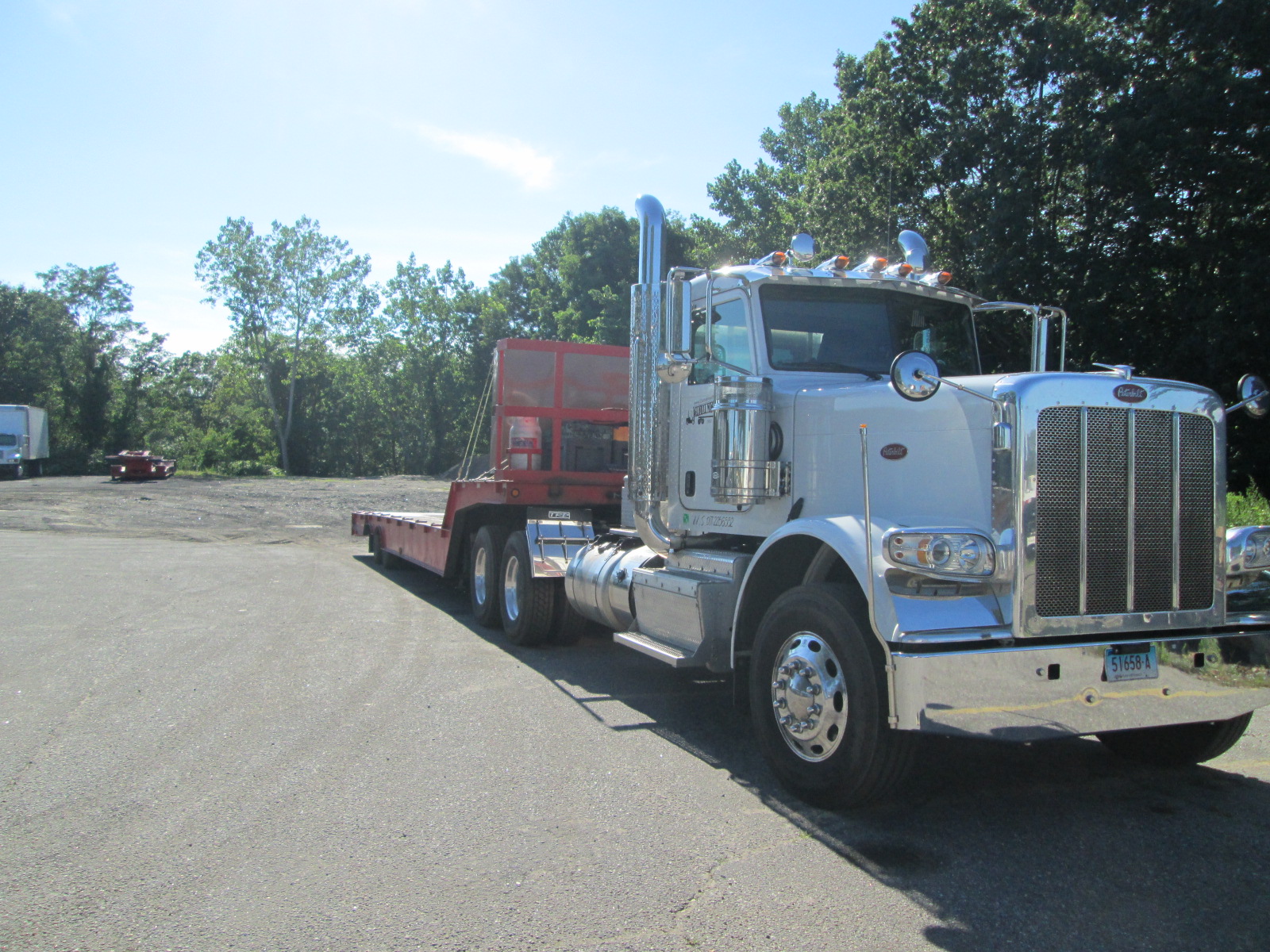 PeterBuilt Tractor
Our Peterbilt tractor trailer is our main rigging vehicle. We use the Peterbilt for our large rigging jobs and heavy hauling. We have two trailers for the Peterbilt.
Single Drop Trailer:
Haul up to 42,000 lbs
Winch up to 30,000 lbs
Move machinery 10′ 6″ tall by 12′ wide
Triple Axle Trailer:
Detachable with 24′ in the well
Haul up to 70,000 lbs
Move Machinery 11′ 8″ tall by 12′ wide
Freightliner Slider
GMM's Freightliner flatbed truck is used on our larger jobs and for our smaller rigging jobs. It has the perfect size and capabilities to do the majority of our small hauling, like construction equipment and vehicle transportation.
The Freightliner is capable of:
Hauling up to 25,000 lbs
Winching up to 20,000 lbs
Moving machinery 8′ 6″ tall by 8′ 6″ wide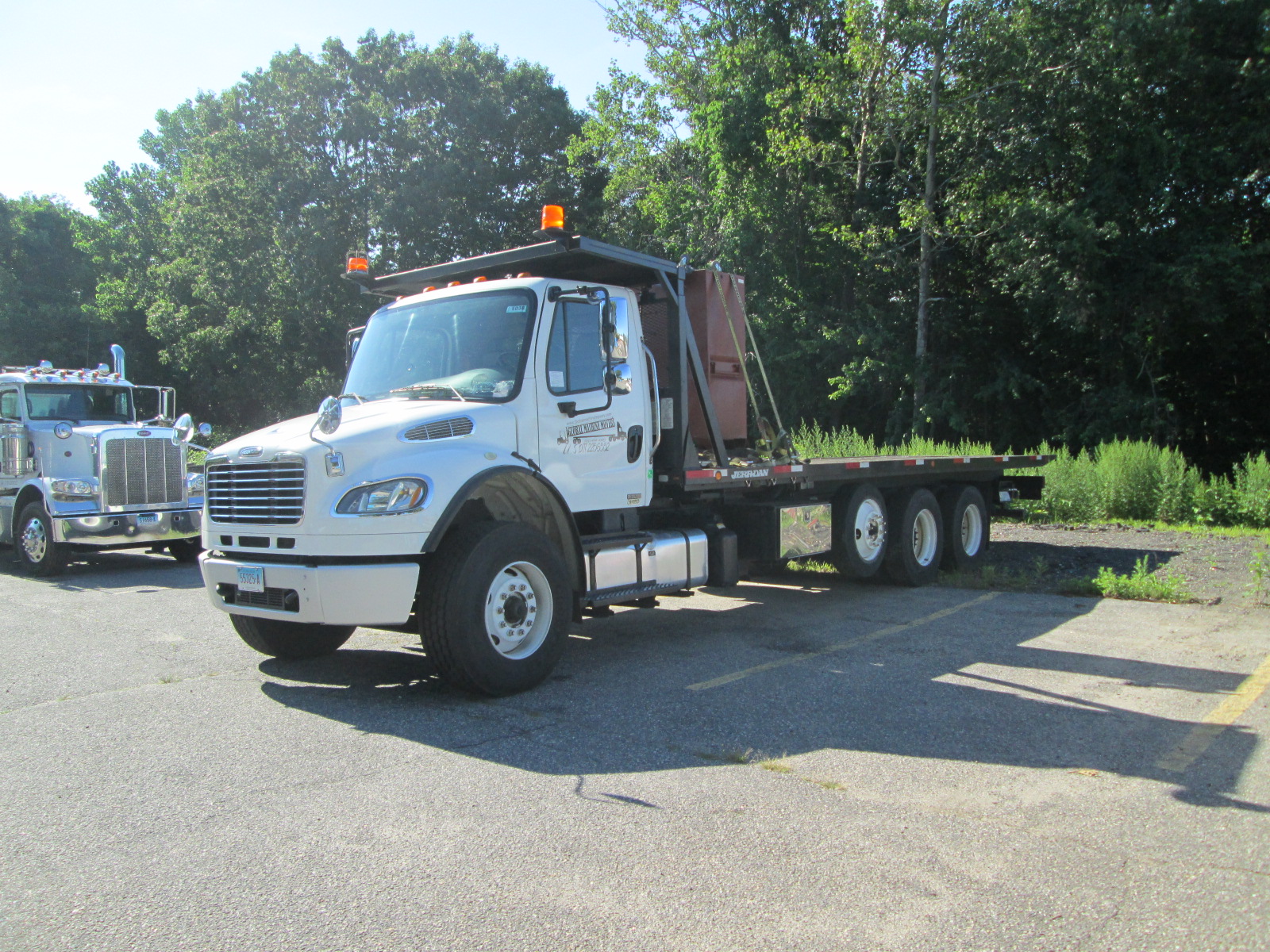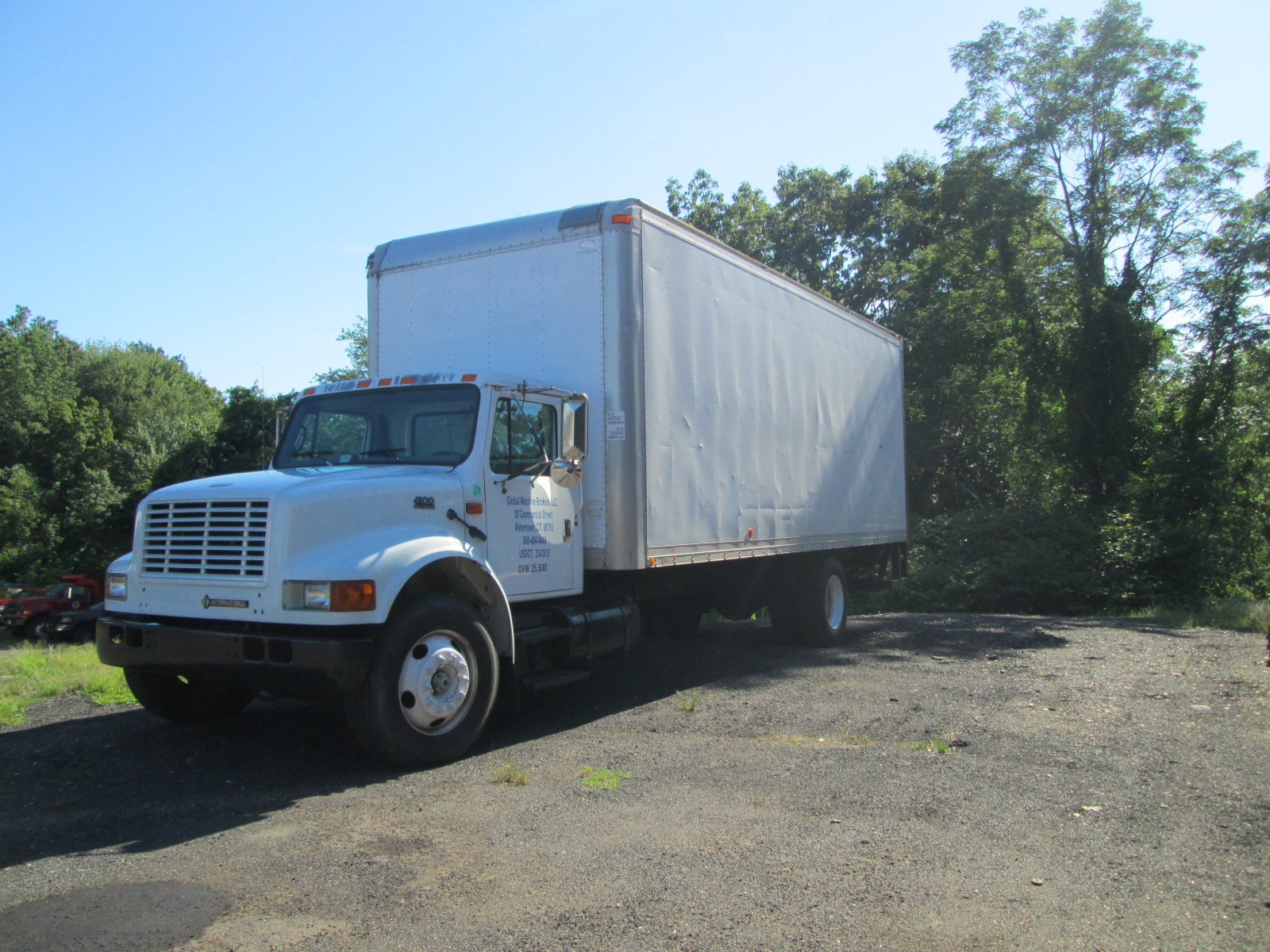 International Boxtruck
The International boxtruck at GMM may be our oldest rigging truck, but its also one of the most useful. We use our boxtruck to haul small items, factory clean-outs, and weather sensitive equipment.
The International has:
26′ box
8′ tall by 8′ wide box
13,000 lb capacity
Weather proof enclosure