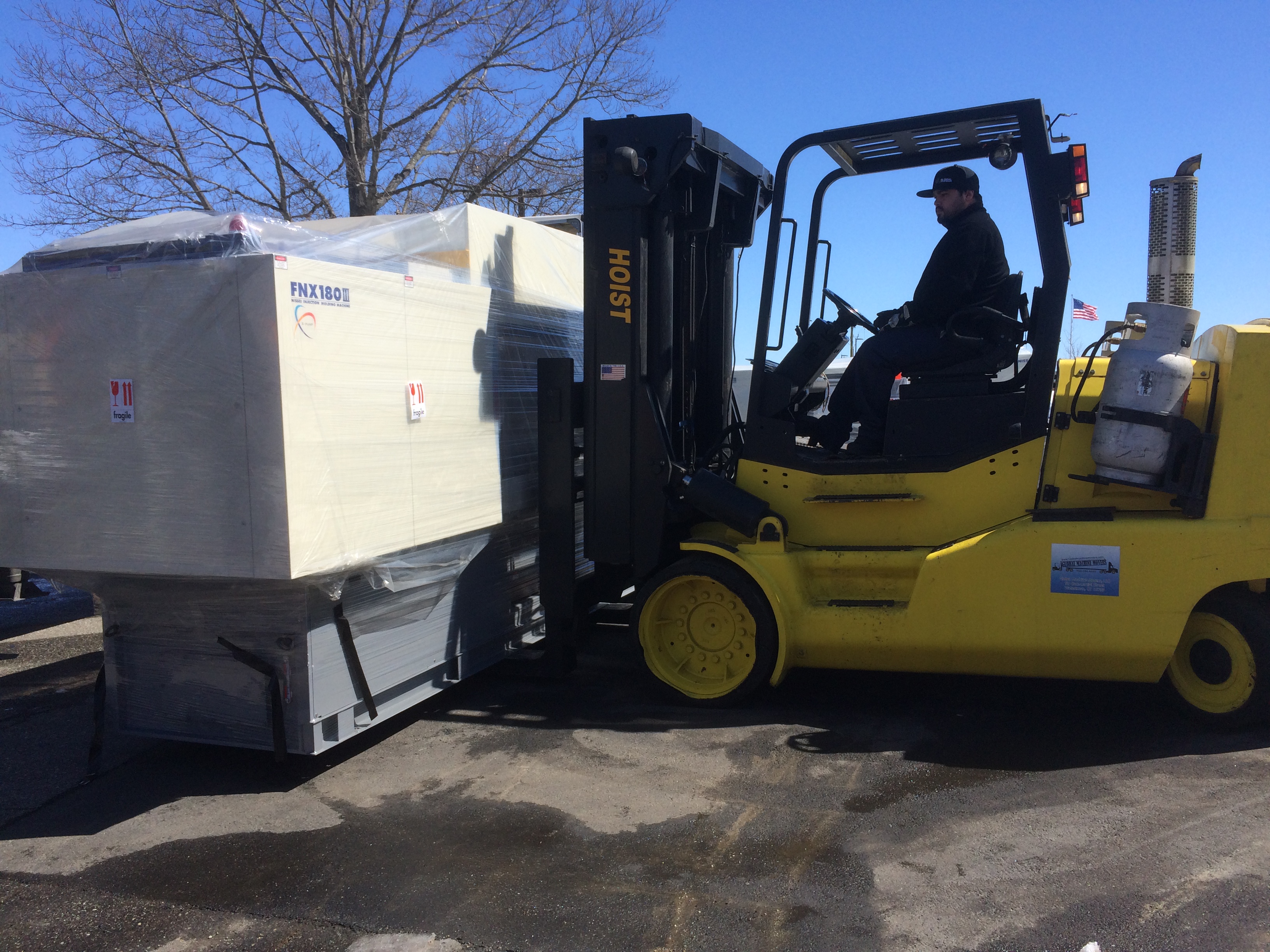 Our Story
Global Machine Movers is on a  mission to provide the best rigging and industrial services in the area. We are obsessed with quality service and logistical flexibility. This means we will go far out of our way to plan and schedule your service at a time and place that best suits you.
Global Machine Movers is a fully licensed and insured rigging company. We've grown out of Global Machine Brokers, LLC, which started in 2007. Over the years, we have built a talented team of riggers, carpenters, truck drivers, and machinists to provide valuable service to your business. We offer a comprehensive list of services, outlined here. We have grown steadily for the past two years and are located in Watertown, CT with additional space in Waterbury, CT.
Competitive Prices
Moving machinery can be very costly to a business and we understand that at GMM. One of our goals as a rigging company is to offer fair and competitive prices that will crush the competition, but not your wallet.
Experienced Staff
We only hire riggers with the proper training and experience. This is why GMM's services are so fast and reliable. You can count on our riggers to get the job done safely and effectively.
Fully Insured
Trust is important between a business and its customers, that's why here at GMM we are fully insured to create a worry free environment for our customers.
Customer Service
We provide full costumer service to our buyers to make the process easier and more convenient for our costumers. If you have any questions about a job or our services, our friendly staff are more than willing to answer them.
Our Team
Meet the Global Machine Movers Crew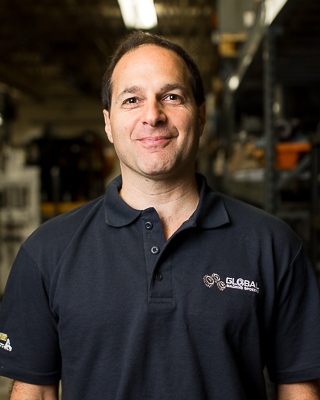 Joe Wihbey
Owner
Joe Wihbey started Global in 2007 and has an extensive background in machinery. Having worked in various companies as an engineer doing tool making, tool design, assembly development, and manufacturing support processes such as cleaning, finishing, and packaging. He has a Six Sigma Black Belt in process control, is a certified lead auditor for ISO9000, and has a BS degree in Manufacturing Engineering.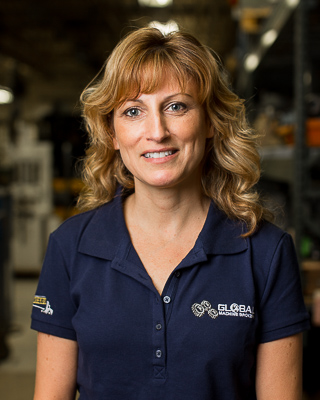 Dana Wihbey
Customer Service & HR
Dana has been working at Global since the winter of 2011 and holds a BS degree in Nursing. She spends her time helping our customers with everything from general inquiries to shipping and invoicing. Dana also manages Human Resources and is the warehouse Safety Coordinator.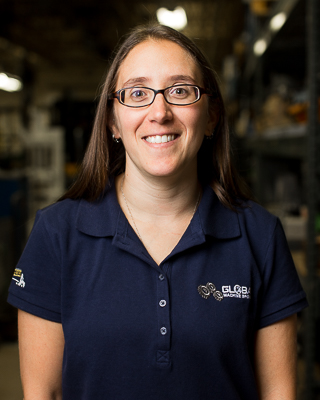 Roxann Melendez
Accountant & Sales Coordinator
Roxann graduated from Briarwood College in 2002 with an Associate's Degree in Accounting and from Post University in 2007 with a Bachelor's Degree in Accounting. Roxann handles all accounts receivable and payable, assisting customers with any billing questions they may have. Roxann has also joined the sales team and is ready to help you with your inquiries.  She enjoys spending time with her husband and daughters.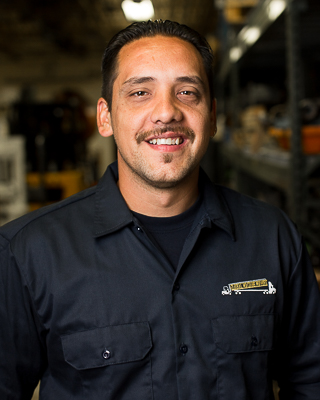 Mike Ellis
Rigger
Mike Ellis started in the rigging business as soon as he could.  His father is a master rigger and millwright and Mike went to work right out of high school in his father's footsteps.  Mike now has 20 years of experience in the rigging industry. Mike is an expert in moving large machinery, crane rigging, metal fabrication, and machinery installation.  He is our most detail orientated rigger. Mike has an impeccable work ethic.  He is neat, smart, and handsome–a winning combination.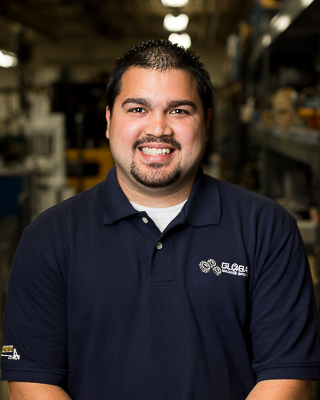 Luis Santiago
Customer Assistance and Part-Time Assistant Rigger
Luis was the first full time employee in our Watertown location back in March of 2010. He started working first as a machine operator and then as the material manager for GPR. Luis is now part of the GMB sales team and a part-time GMM rigger as well as customer assistant. He recently  received his Class B CDL License and can now drive our slider truck.  Luis speaks fluent Spanish and in his free time, works on drag racing cars.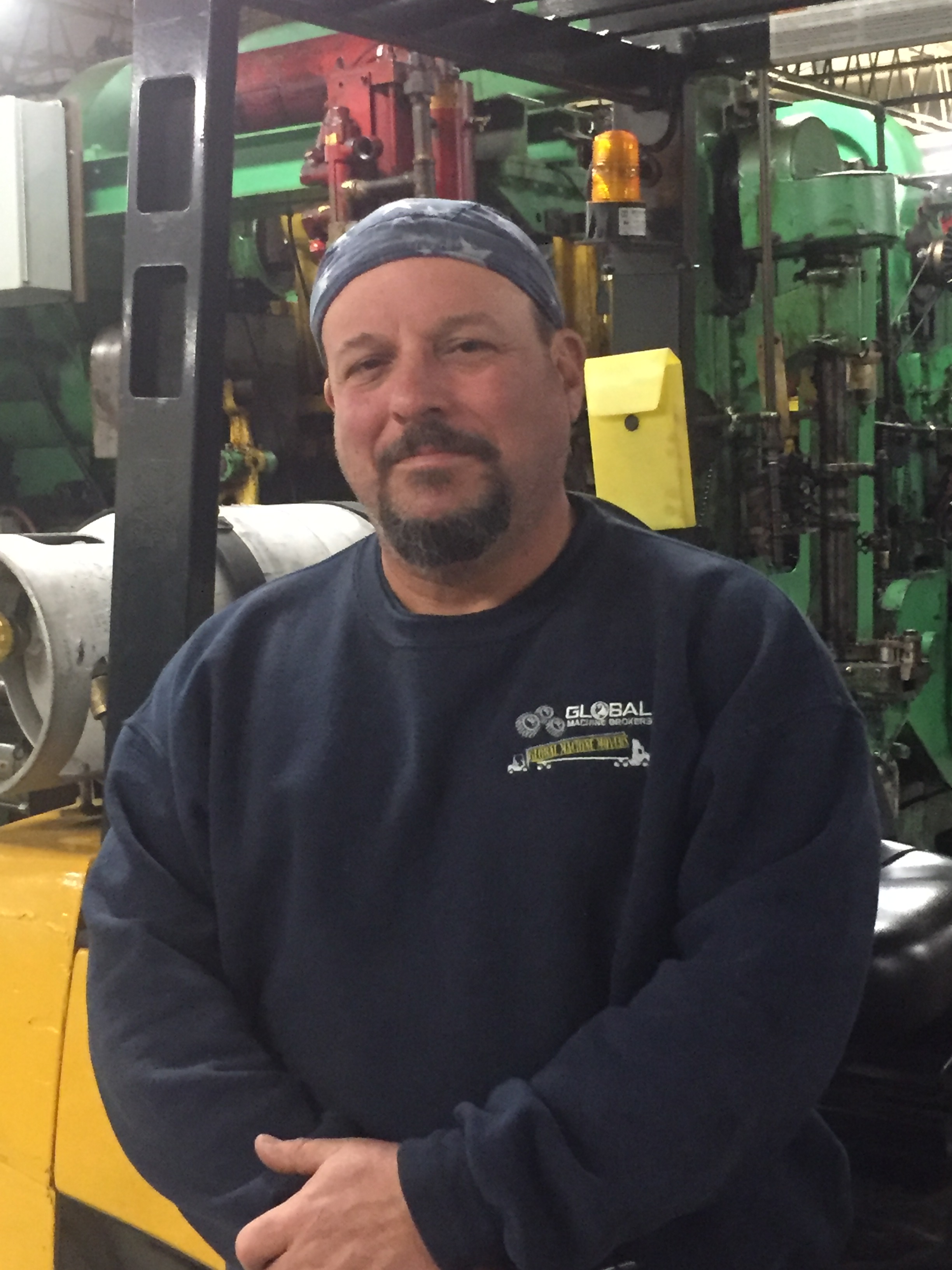 Steven Pelletier
Rigging Foreman
Steve is our rigging foreman and started at Global in April of 2016. Steve has been rigging for the last 27 years and enjoys playing pool, watching football and taking weekend trips with his wife when he can. He has a lovely daughter in college. He is a get it done guy and drives our new twin screw Freightliner 30,000 pound capacity roll back flatbed truck.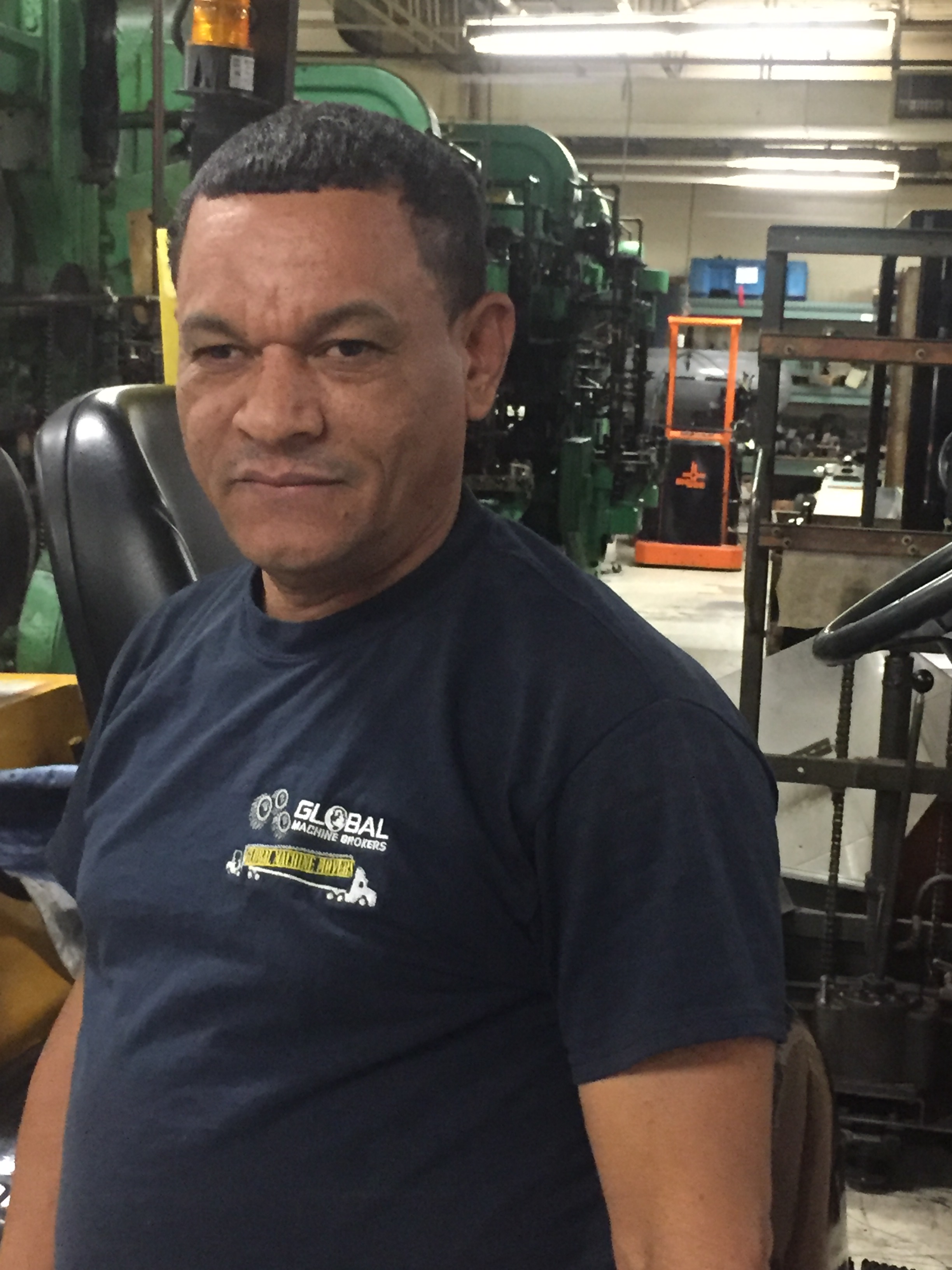 Ruben Canela
Rigger's Helper
Ruben comes to us from the Dominican Republic.  He's a hard worker and ready to help anyone in need.  When not at Global, he's in class learning English and spending time with this daughters and grandchildren.